Sabrina Leeder is a photographer from the Toronto region. Leeder holds a BFA majoring in photography from OCAD University graduating in 2016. She also spent a semester abroad studying at Glasgow School of Fine Art in January 2015.
Leeder's works have hung in various venues in the GTA including the Kent Farndale Gallery, the John B. Aird Gallery, the SCA Gallery and Preston Gallery. Leeder has exhibited in Finland as part of a group show in Tampere - Desire the Double Edged Sword. In 2013, she had the opportunity to shoot for the NHL in Ottawa and was granted a photography internship with The Hockey Hall of Fame.
In 2018, Leeder decided to open Preston Gallery giving her and other Canadian artists a place to display their work.
Leeder currently works as a photographer for the Hockey Hall of Fame.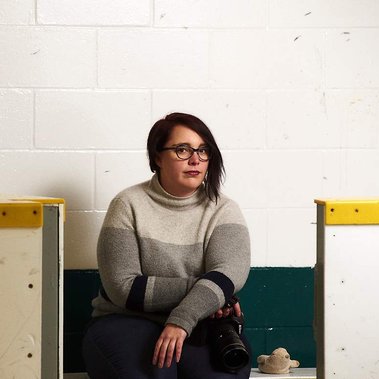 What's in a Name - The Story of BiA
I am always asked about the business name and where it came from, BiA (B-Ah) came years ago by my little brother - he couldn't say Sabrina, so he started with "Ah" then it became "Bee," and eventually he put it together and got BiA. Well, the name stuck and years later I decided it would be a great name for my photography business.
BiA Photography is available for all your photography needs.
Specializing in:
Sports, Event, Product and Fine Art Photography.